About Strategic Accounting Solutions LLC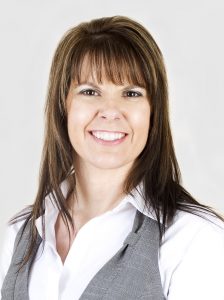 Leah Welsh, Founder and Owner of Strategic Accounting Solutions, LLC, has a knack for saving her small business clients from the headaches and hassles of bookkeeping, QuickBooks, and payroll. With 25 years of experience, Leah offers professional and personalized accounting and consulting services to small businesses in and near Helena, Montana so the business owners can focus on running their businesses.
Leah is a QuickBooks Certified Professional Advisor and an Intuit Premier Reseller. With her strong accounting knowledge, Leah is often able to help clients far beyond bookkeeping support. Recent client results include identifying a prior year return with a $175,000 income reporting overstatement which led to less tax owed by the client, and Leah has helped another client recover more than $150,000 in money that was due them but the client had lost hope of collecting.
Leah works with clients in many industries, including construction, hospitality, landscaping, restaurants, consulting, property management, financial services, telecommunications, lawn care, medical, dental, health services, retail, and beauty services.
Prior to owning her own business, Leah gained experience in a variety of accounting roles in hospitality, medical, retail, and telecommunications industries. Leah is a member of the Helena Chamber of Commerce, Montana Society of Public Accountants, and National Society of Accountants.
Leah holds a Bachelor of Science degree in Accounting from University of Utah, and a Master's degree in Business Administration from University of Phoenix. When she is not working she enjoys snowmobiling, hunting, fishing, camping, and crafting.